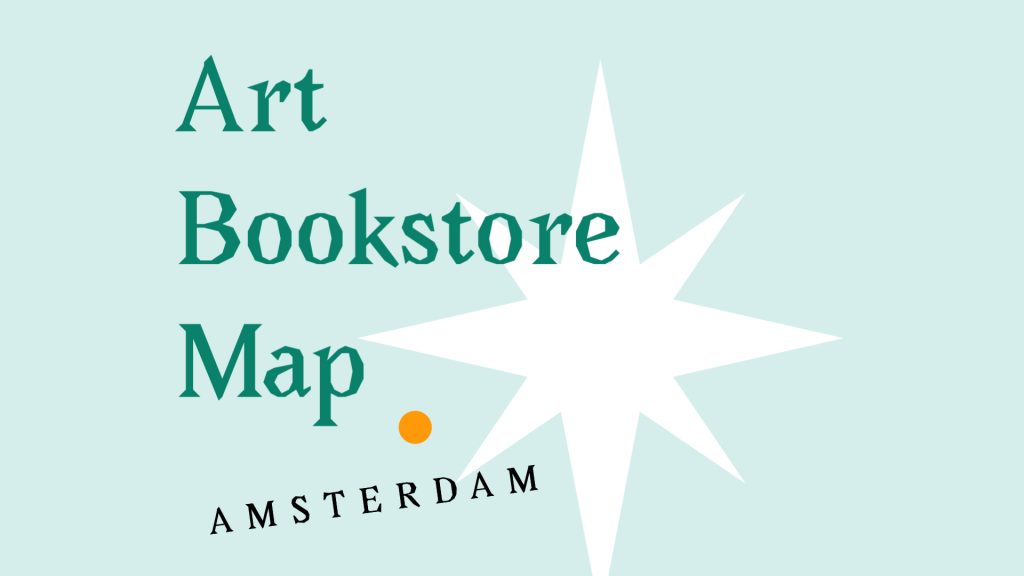 Hallo! The third entry in the Art Bookstore Map series is based on Michal's report from 2018, when he ran a bookbinding workshop in Amsterdam. The article has been supplemented with some new places that have appeared since then and couldn't be missed in our guide!
Amsterdam is a fascinating city in every respect – urban, social and cultural. We recommend spending your free time browsing in the local bookshops. There is plenty to choose from! We invite you to read our subjective ranking of the most interesting art bookshops.
1. BOEKIE WOEKIE
Berenstraat 16, 1016 GH Amsterdam, The Netherlands
website
Paradise. A phenomenon. The absolute most important place on the map you can find in the whole of the Netherlands. Boekie Woekie is a place with 30 years of tradition, operating continuously from 1986 to today. A living museum and encyclopaedia of the artist's book. They started as a studio and publishing house when no one had yet heard of Riso or computers, and book art was in a completely different era.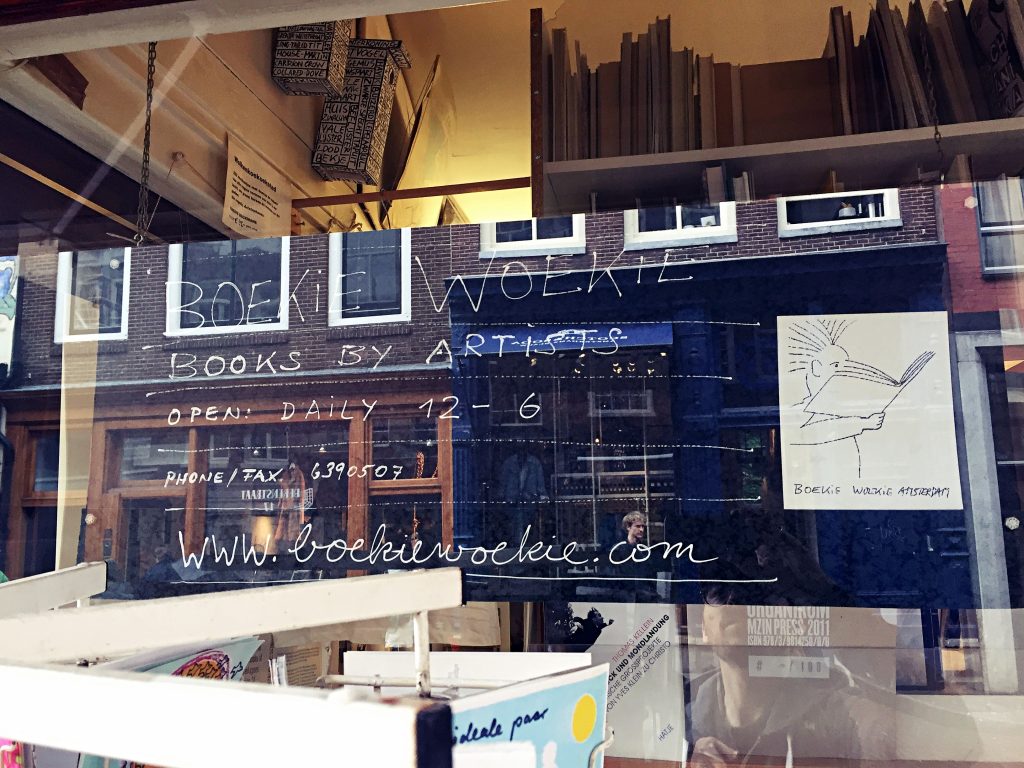 Today, Boekie Woekie is a gallery, shop and publishing house (originally set up to publish the work of the founders, today also their friends and close artists). They publish 3-4 of their own titles annually and take in countless print runs directly from artists or small publishers for distribution. There are around 7,000 titles in the Boekie Woekie catalogue. This guarantees long hours spent at the venue – not just browsing, but having interesting chats. The place is visited in large numbers by tourists and local print enthusiasts. I wholeheartedly recommend it!
2. Terry Bleu
Van Ostadestraat 233, NN, 1073 TN Amsterdam
A screen-printing and riso studio and bookshop, founded by Hugo Rocci, of whom we at Oficyna are big fans! In the fourth edition of PosteRiso, we had the pleasure of publishing his artwork ( to be viewed here CLICK ). His publishing output is impressive, and when occasionally our paths cross at a fair it is always a pleasure to see his stand. Hugo has a great eye for artists, he publishes Joakim Dreszer's comics, for example, and the zine 'Carros' by Adriana Rosano, also published by him, is a gem in our collection.
3. SAN SERRIFFE
Sint Annenstraat 30, 1012 HE Amsterdam, Holandia
website
A bookshop repeatedly recommended to me by various artists and curators. Located in the Red Lantern Quarter, the small venue is an oasis of calm in an assessment of chaos, parties, prostitution and drugs. When you add to this a wide selection of fantastic art publications that can hardly be found in the wide circulation, you have a truly unique place.
San Serriffe is not only a bookshop, but also an exhibition and meeting place. It runs a very thriving curatorial operation, publishes its own publications and animates the community. An added plus is that they already knew the Office, which proves how strong a reaserch they have in the publishing market worldwide 🙂
4.ATHENAEUM
Spui 14–16, 1012 XA Amsterdam, Holandia
website
Two in one. A classic bookshop, quite ordinary, and attached to it a kiosk selling newspapers and magazines, but already totally extraordinary. This is my biggest surprise, as I had only stopped by on my way here, and it turned out I couldn't get away. An amazing selection of new and challenging magazines from all over the world, even some completely niche ones. Quite a few zines and magazines, which as a whole give a very interesting cross-section of the direction in which the printed press is developing.
5.STEDELIJK
Museumplein 10, 1071 DJ Amsterdam
website
A bookshop located in the main lobby of the Stedilijk Museum, a contemporary art museum. In addition to an extensive catalogue of books related to art institutions in the Netherlands and internationally, you can find a really wide range of publications on art from the theoretical side and a lot of non-obvious books and zines published directly by artists. I definitely spent more time in this bookshop than in the exhibitions, and there is, after all, something to see at the exhibitions 🙂 .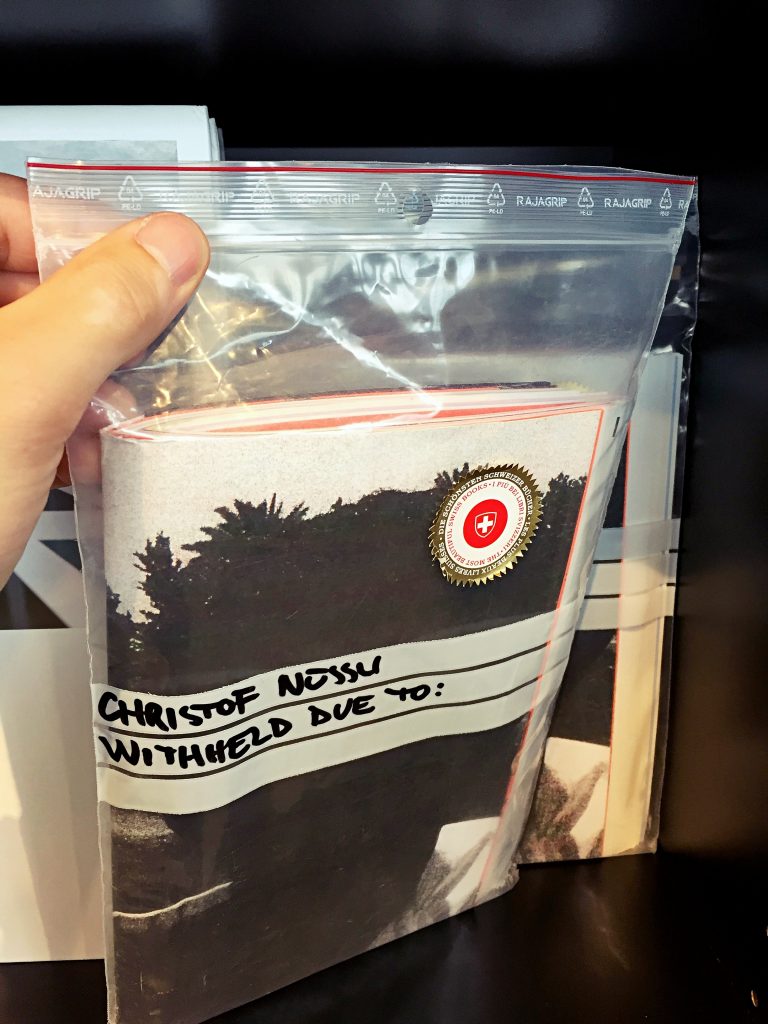 6. MENDO
Berenstraat 11, 1016 GG Amsterdam, The Netherlands
website
If you're looking for handmade, guerrilla artist prints, this is totally the wrong address. Mendo is a very interesting bookshop focusing on premium publications. Here you will find beautifully published and bound albums and catalogues, sheer gems subjected to a strict selection. Even Taschen only supplies its books here in the "opulent" version, with signed and numbered editions. Definitely a place worth visiting, although not for every pocket.
Also noteworthy:
During the QA session, Adil from the activist print shop NotShitPress recommended us independent places focusing more on the political message than the aesthetic side of printing. Thanks for the recommendation and we will definitely go there in person on our next visit to Amsterdam!

Infocafe bollox
Eerste Schinkel­straat 14-16
A café in the courtyard of the sklots, run by volunteers. All proceeds go to small, independent political organisations. An anarcho-feminist group holds library meetings there on Saturdays. We suggest calling ahead to make sure a meeting is taking place.
Kawiarnia na dziedzińcu skłotu, prowadzona przez wolontariuszy. Cały dochód przeznaczany jest na małe, niezależne organizacje polityczne. Grupa anarcho-feministyczna organizuje tam spotkania biblioteczne w soboty. Proponujemy przed planowaną wizytą zadzwonić i upewnić się, że spotkanie się odbywa.
https://www.binnenpret.org/bollox.htm

Het fort van Sjako
Jodenbreestraat 24, 1011
An anarchist bookshop, with a wide selection of publications on social issues. It has been in existence since 1977 (in a building that was taken over by activists in protest against the construction of a motorway!) and is run by volunteers. A selection of political criticism from around the world awaits you on site.
Google Map
https://goo.gl/maps/arcghxpMZeKkYJrp9